A nod to our history
The Earl, built in 1959 by famed architect Earl Young and originally named Earl Young's Weathervane Lodge, was redesigned in 2019. Ownership was very passionate about preserving the original architecture and details Earl Young utilized throughout the original construction, while incorporating new elements to emulate his original concept. Don't worry, the iconic beaver stone still sits out front, welcoming all our guests!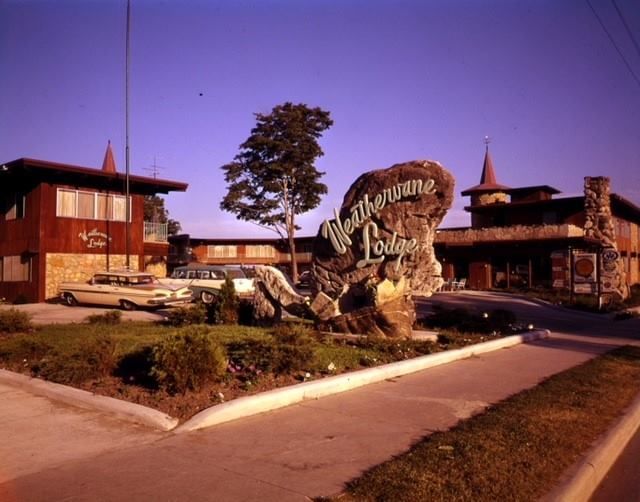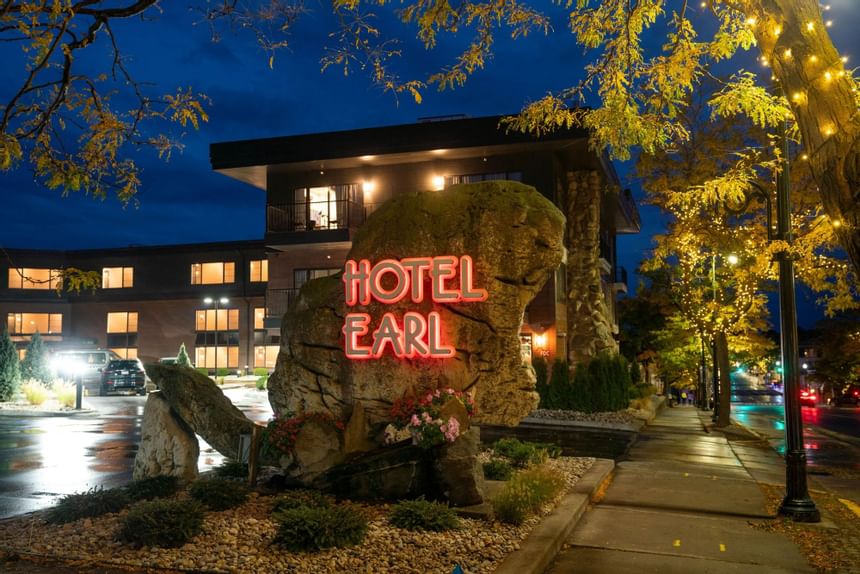 The Earl combines the past and the present
Our Mission
The Earl is a historic, boutique hotel full of charm and unique features making it a truly one-of-a-kind lodging experience marrying the past and the present. Turrets and a rooftop bar? Check! The original stone fireplace and craft cocktails? Check! Spacious rooms with modern amenities? Check! Our goal at The Earl is to take the allure of a historic hotel and mix it with the modern sensibilities and hospitality that today's guests expect.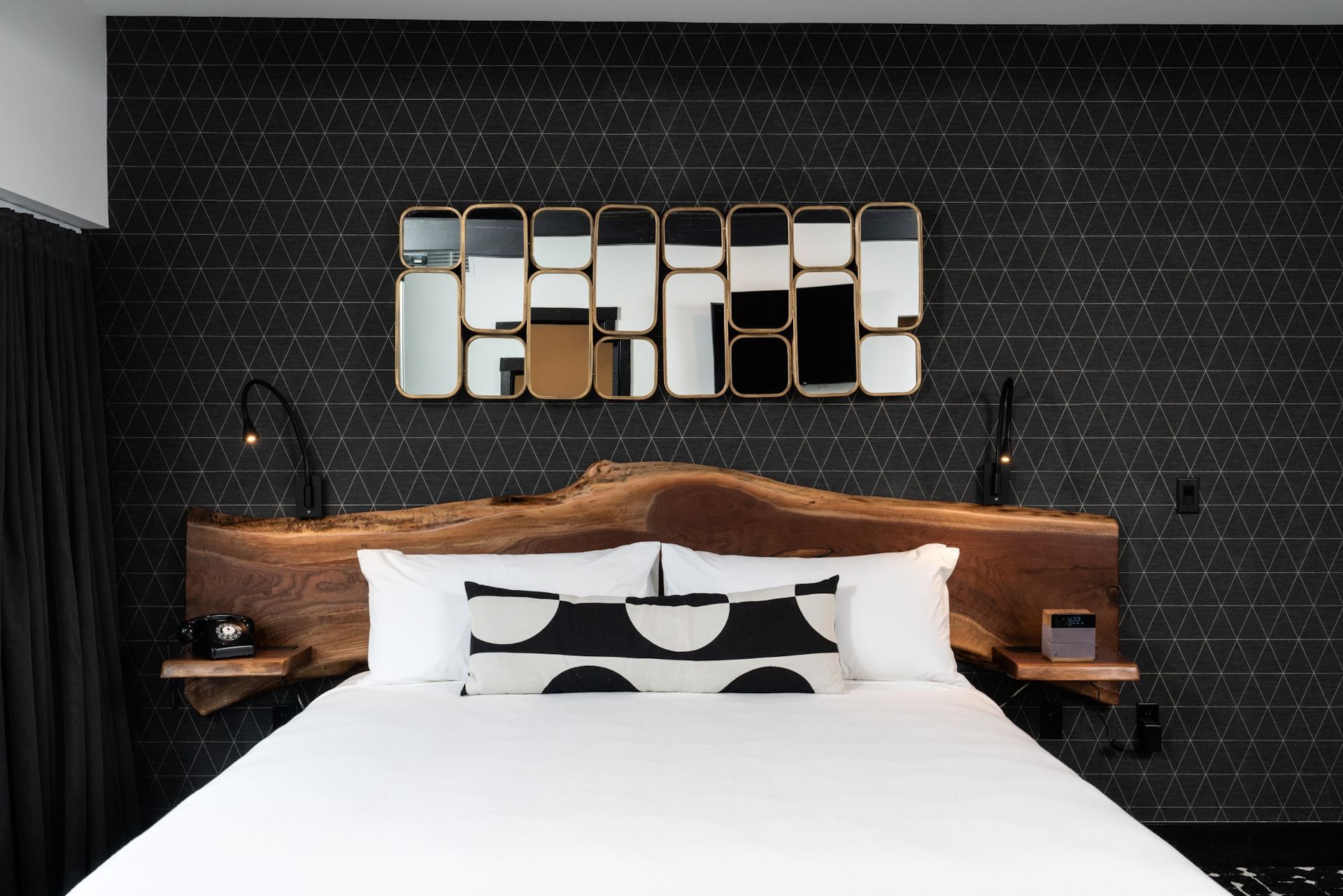 While The Earl does not have a large parking lot (it was built in 1959 after all), it is complimentary and includes two EV charging stations along with ample street parking. We also do our best to minimize noise at The Earl; however, during your stay you may hear other hotel guests as they enjoy their time; some might even say what you hear are ghosts of travelers past.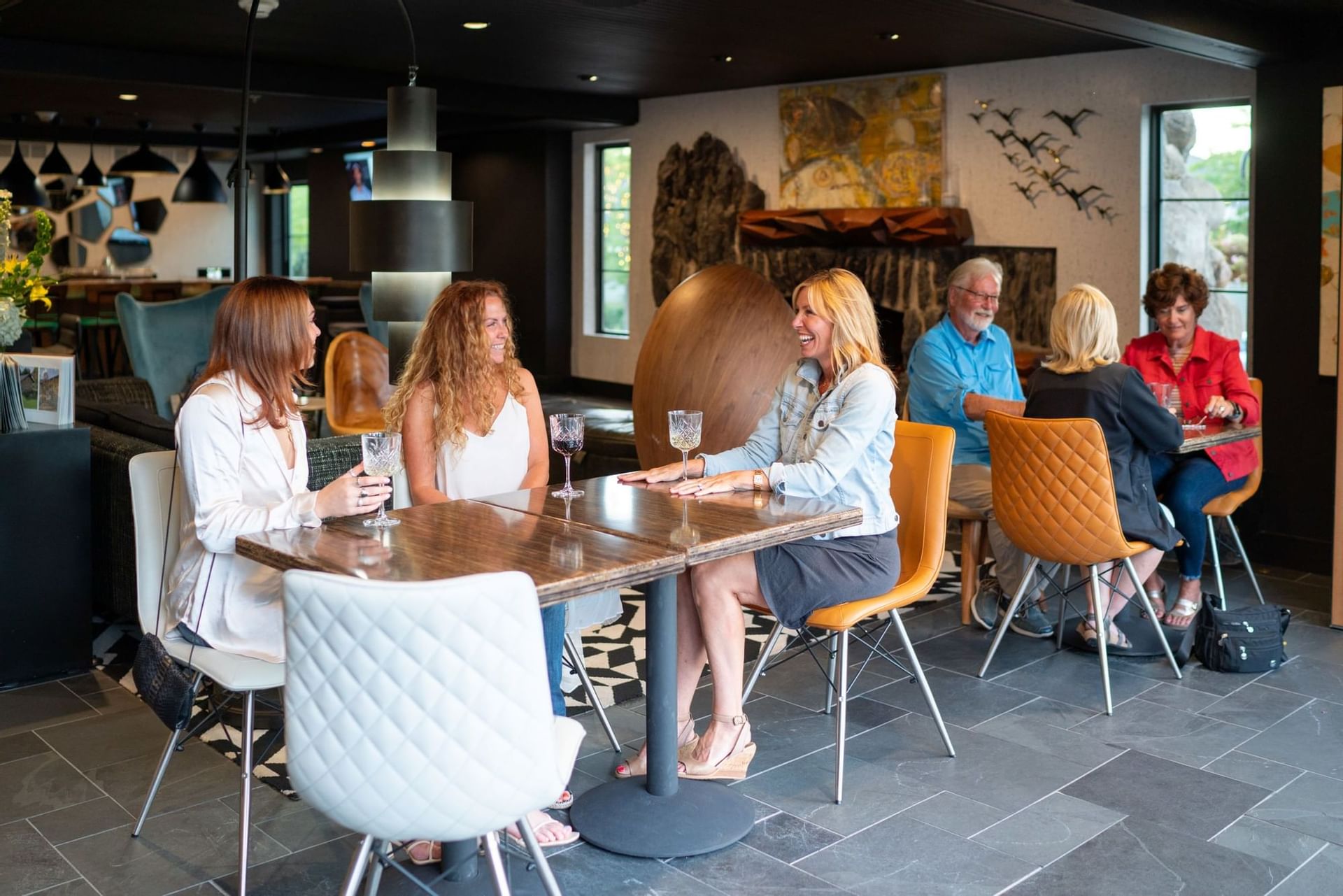 Our lobby will no doubt impress you with its cozy, modern touches with a nod to the original architecture, but it is not large and may get a bit crowded, just like grandma's house during the holidays. We invite you to mingle with other guests and enjoy the historic ambiance while surrounded by the sights and sounds of our magical Northern Michigan beach town, including the drawbridge horn that signals every half hour to allow water vessels to pass through the channel.
Fun fact: The Pine River can flow in both directions, causing Lake Charlevoix's water levels to fluctuate along with Lake Michigan.
As an independent, boutique hotel, we want to make sure that you have an incredible, authentic experience. The Earl doesn't have a formal concierge service, but we pride ourselves on being self-proclaimed Charlevoix experts. Looking for the best place to get a handmade pastry? We know where to send you. Need help with dinner reservations? We've got that covered. Looking for something to do as a family? We can handle that too.
Welcome to The Earl! We look forward to hosting you soon!