Sips + Snacks
Our complimentary light continental breakfast includes fresh pastries, yogurt and much more to get your day started off right. Order a specialty coffee anytime of the day to satisfy your caffeine craving. Visit either of our bars, LO Bar, located in our lobby or HI Bar, located on our rooftop for a one-of-a-kind experience featuring hand-crafted cocktails and tasty small plates. Both bars are open to our guests and the public.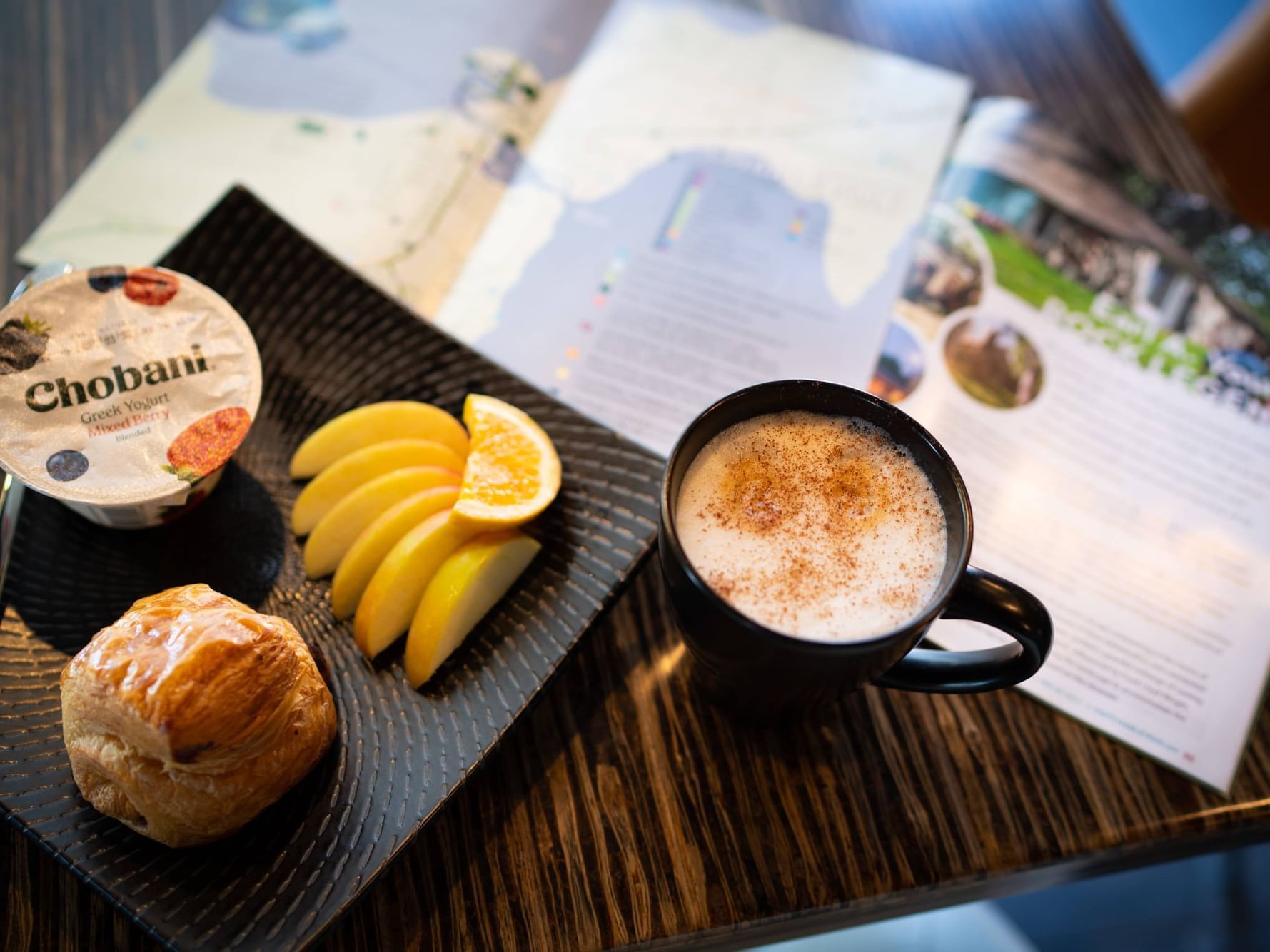 Light Continental Breakfast
Start your day off right with our complimentary light continental breakfast, available daily from 7 a.m. – 10 a.m. Enjoy fresh pastries, assorted bagels and English muffins, yogurt bar with toppings, seasonal fruit, variety of Bob's Red Mill oatmeal, assorted cereals and fruit juices. Freshly brewed Sleeping Bear Michigan roasted coffee and Tazo Tea are also available.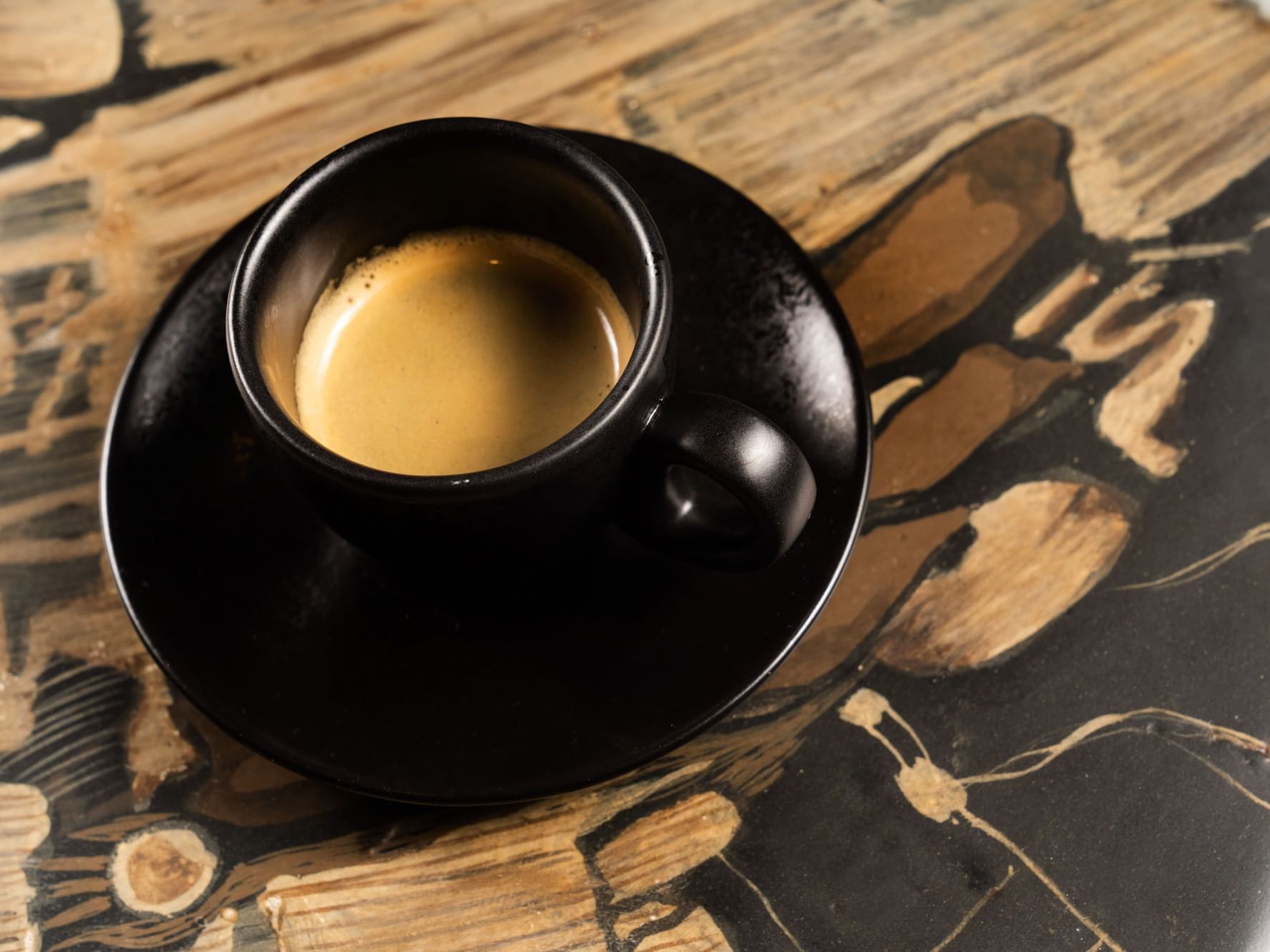 Coffee Bar
No need to leave the hotel for your coffee fix during your stay. Let us create a specialty coffee, latte, or espresso your way. Gratis, of course. We proudly brew Viking Coffee roasted locally in Traverse City, MI.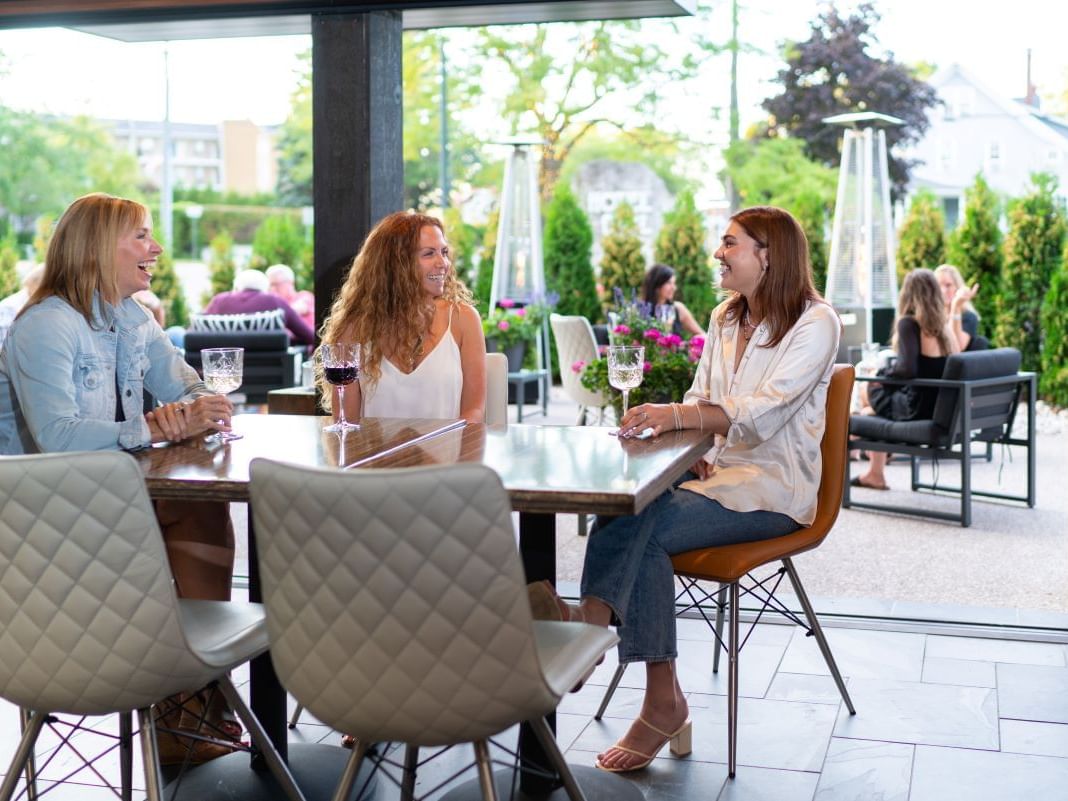 LO Bar
Located in the Lobby of The Earl, LO Bar offers both indoor and outdoor seasonal seating. This trendy American lounge features some of the finest blends, seasonal crafted cocktails, and lagers. Order a snack while you sip, socialize, and relax.
Summer Hours: Daily 3 p.m. - 11 p.m.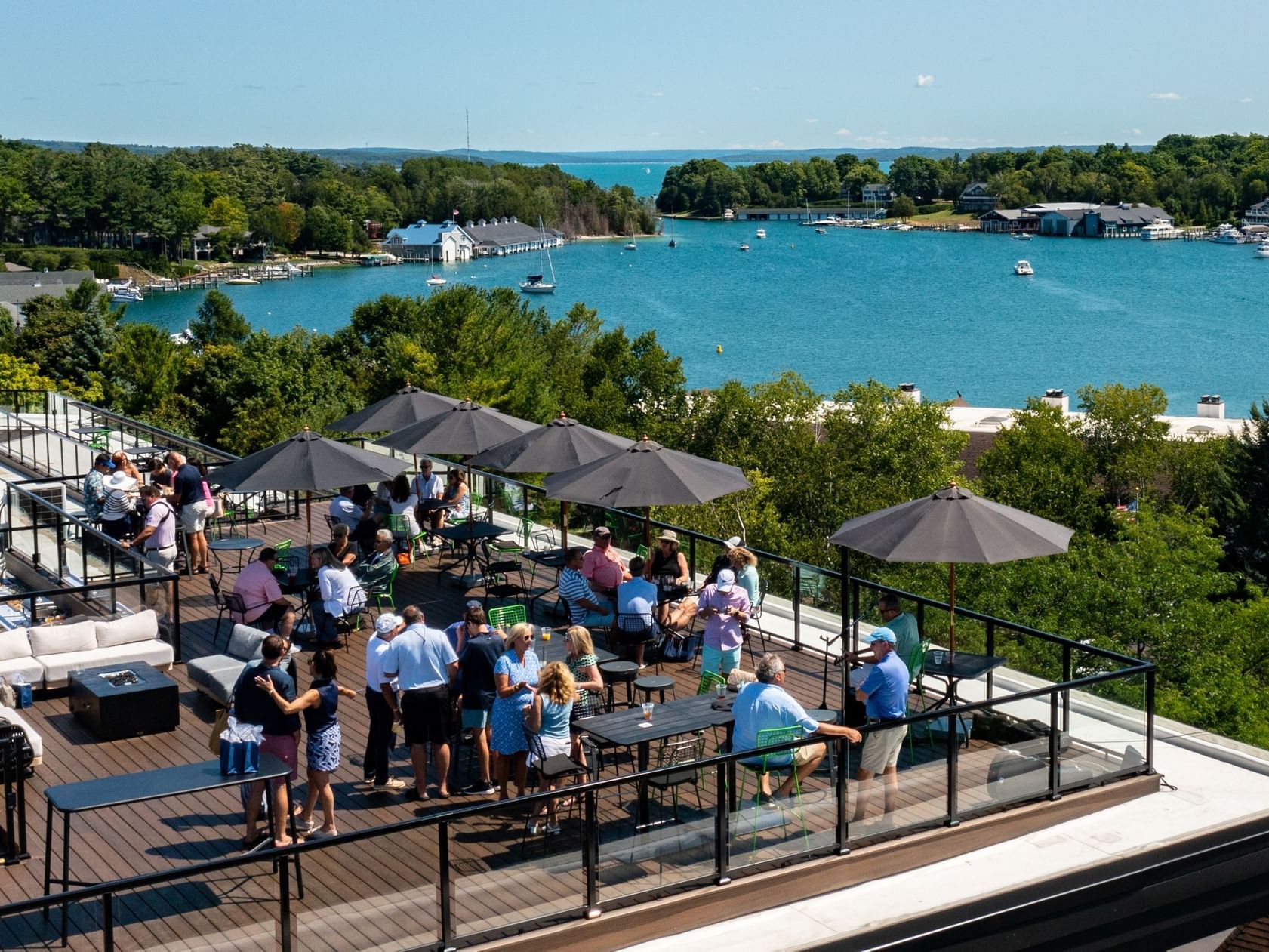 HI Bar
The Earl's newest addition, located on our rooftop, is the perfect spot to take in breathtaking views of Round Lake, Lake Charlevoix and downtown. Invite your friends or take some time for yourself while you enjoy the breeze, your favorite beverage and small plate.
HI Bar is open May - Oct, pending weather conditions.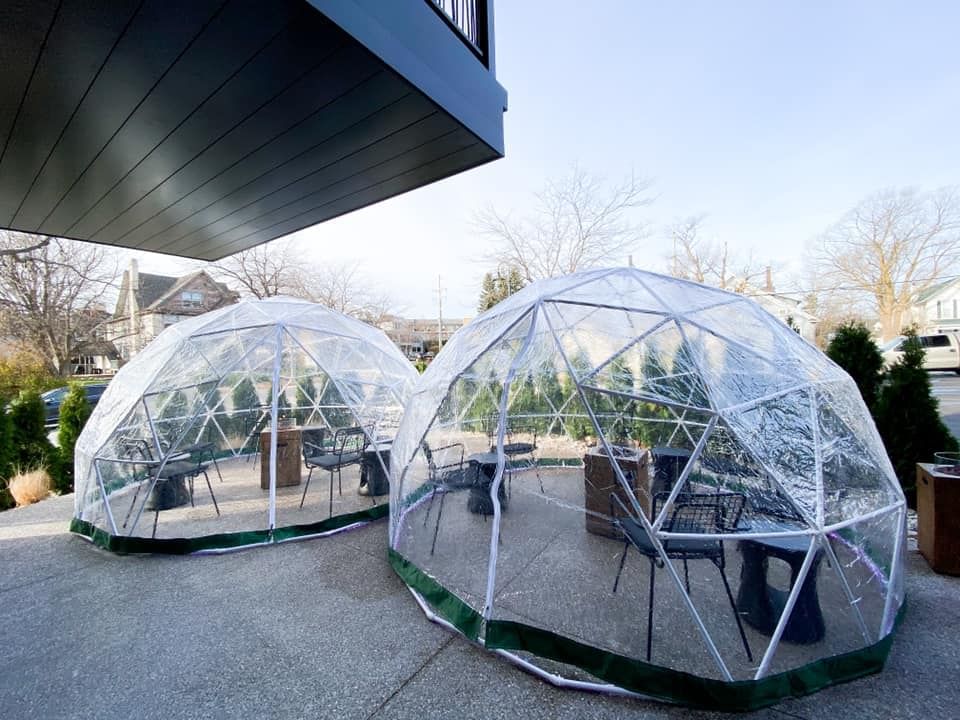 Seasonal Igloo Rentals
What better way to enjoy Northern Michigan than by relaxing in your own outdoor igloo? Rent your private igloo on our patio and enjoy small plates and hand-crafted cocktails by fire light.
Call us to reserve, (231) 547-6565.