Add something special to your stay
Stay enhancements are the perfect way to surprise your loved one
Our list of stay enhancements can be added to any reservation during the booking process or prior to arrival. Please note that floral arrangements need to be ordered at least 24 hours in advance to ensure availability. Let us help make your stay a little more perfect by calling our Guest Service team, (231) 547-6565.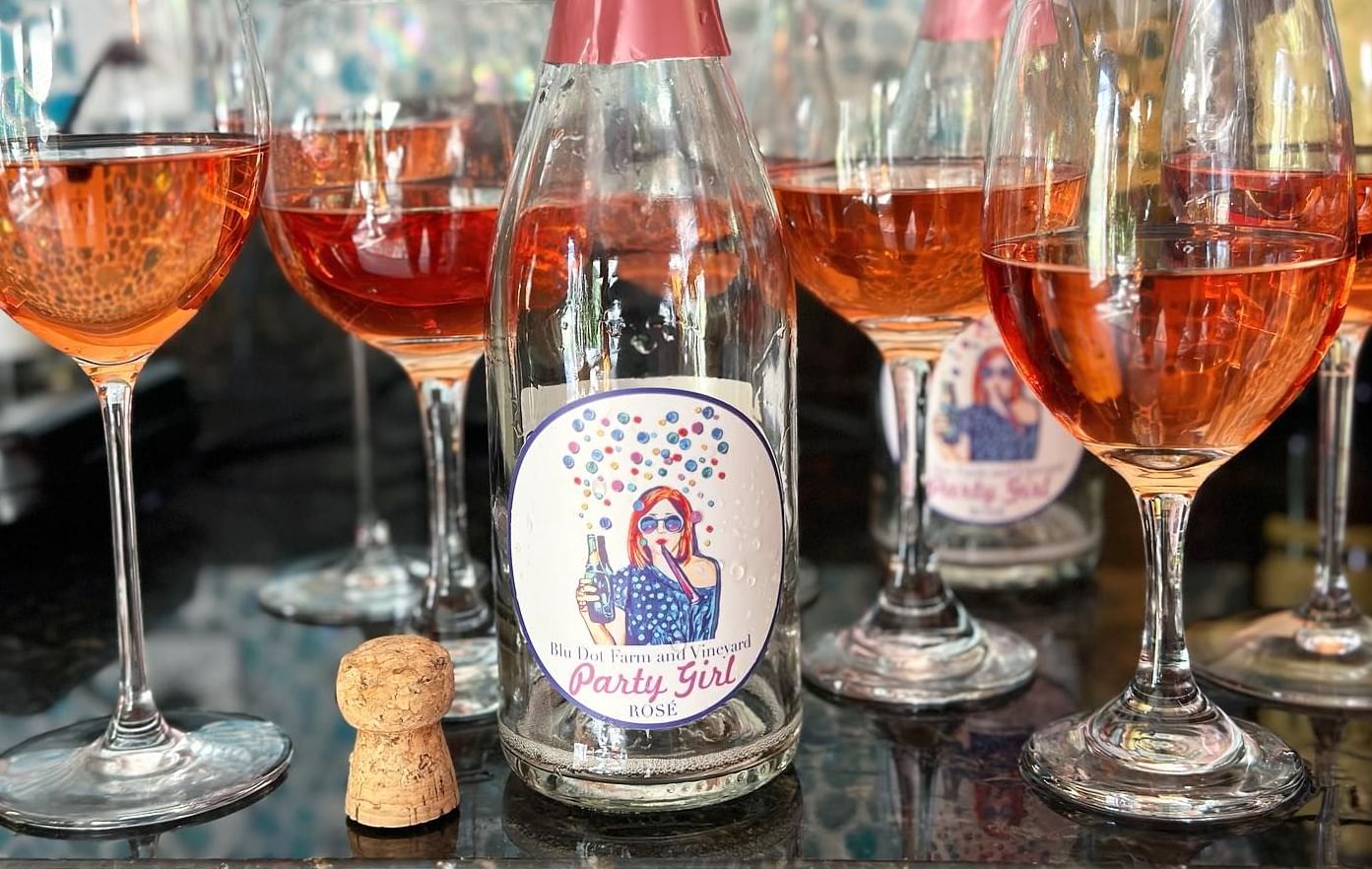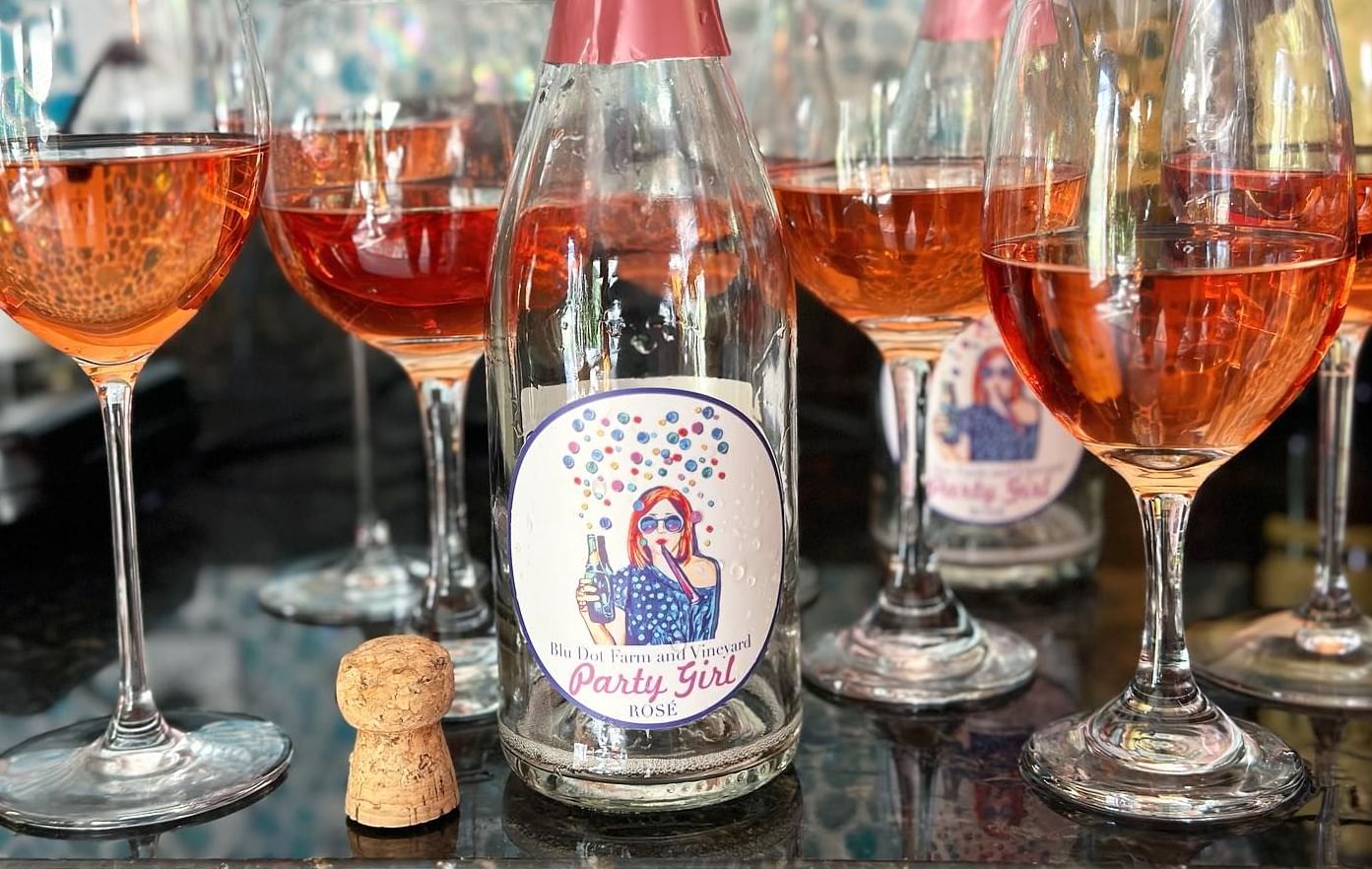 Wine & Spirits Tour
You enjoy the wineries while we transport you safely in our shuttle van. Our driver will take you to four local wineries. The shuttle leaves our hotel at 1pm on Saturdays and will have you back by 5pm. We ask that you purchase your spot on the shuttle at least 24 hours in advance. Space is limited to 13 people and can sell out. As a value to our hotel guests, our shuttle is only offered to those staying at our hotel. Contact us for pricing and availability.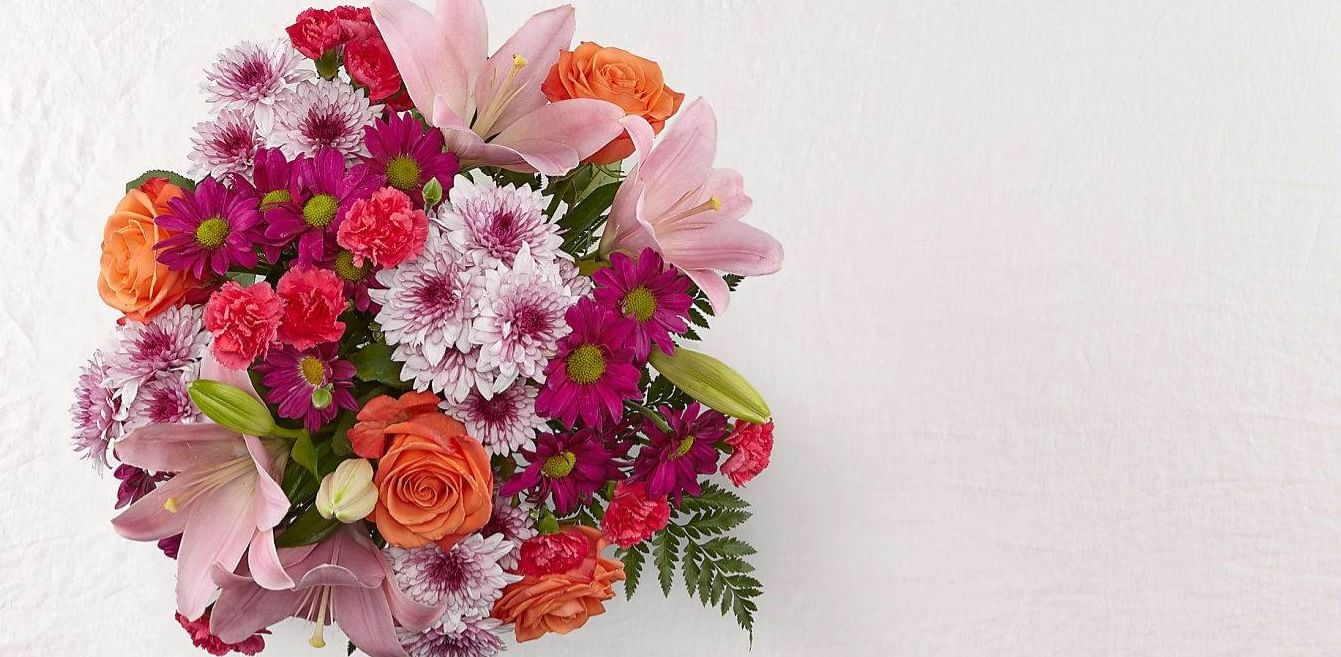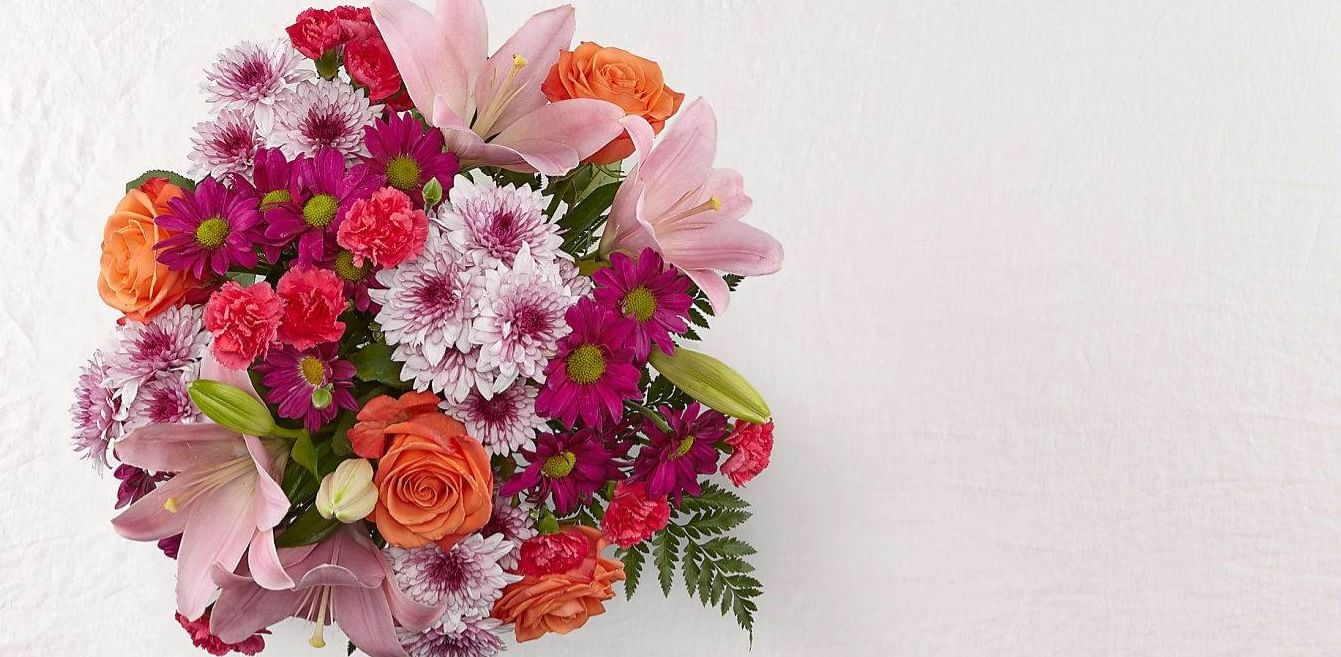 Fresh Floral Bouquet
Fresh from local florist, Petals, and delivered to your room before you arrive. Choose from two different sizes: Small $65 or Large $95.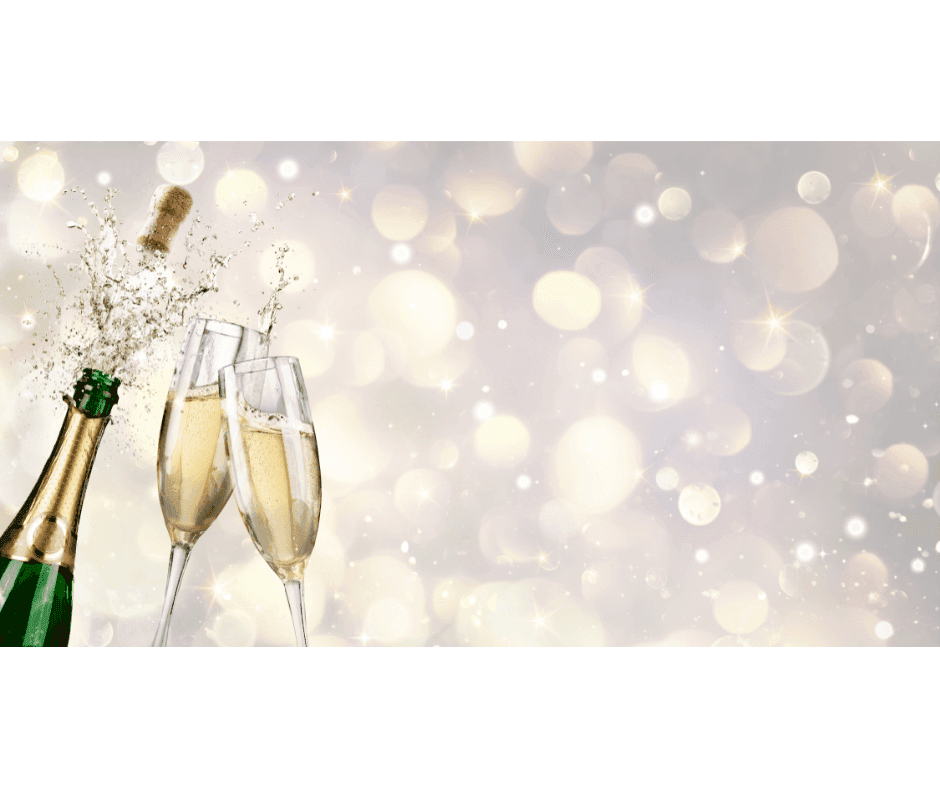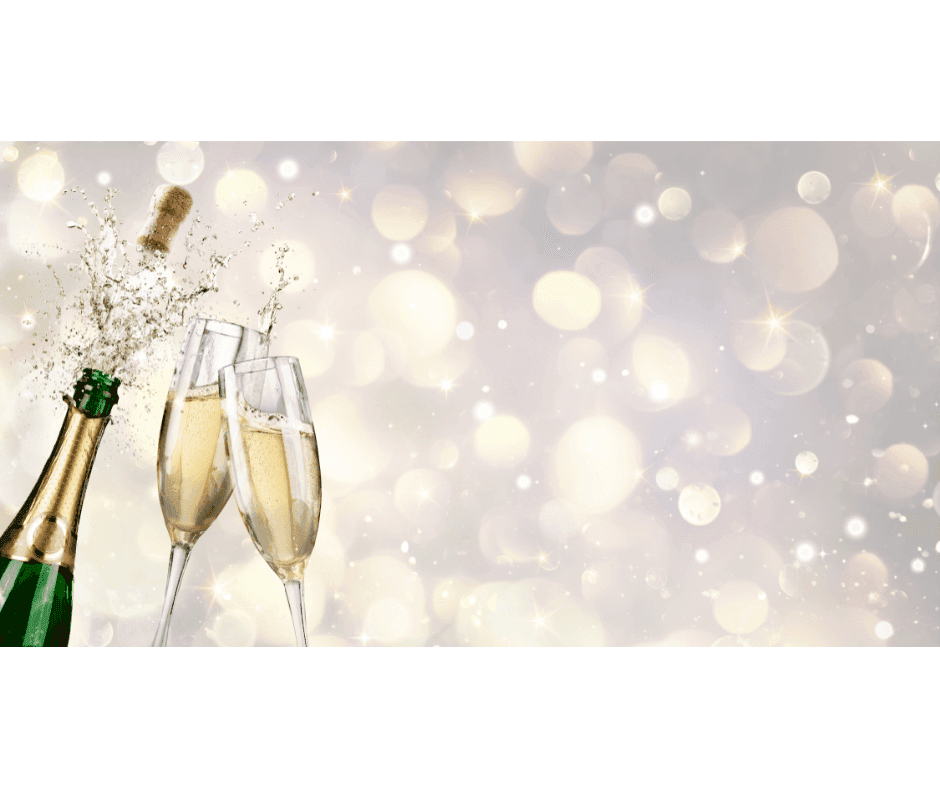 Veuve Clicquot
We will chill a bottle of Veuve Clicquot and have it waiting in your room when you arrive. All you have to do is say, "surprise". Add a bottle to your reservation now.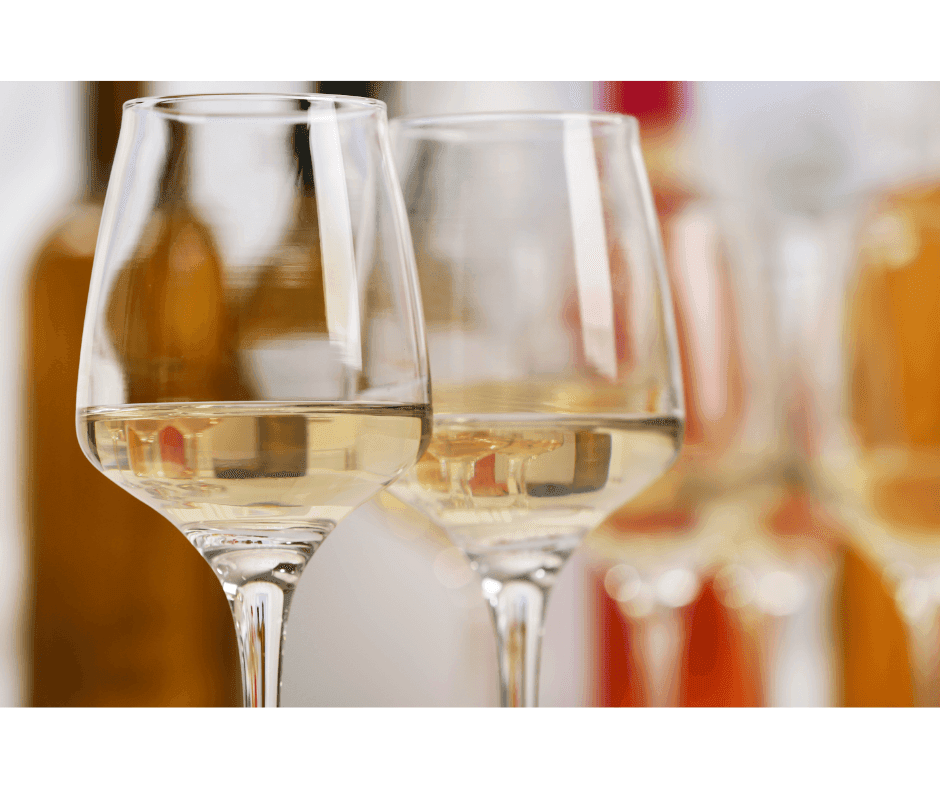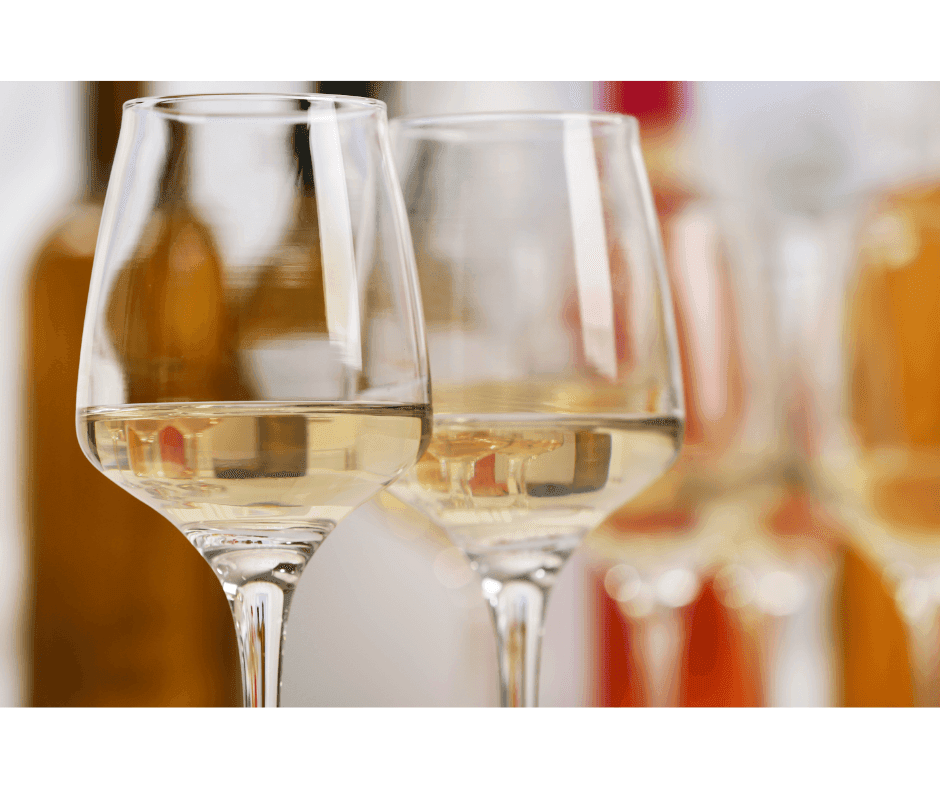 Wine
Start your getaway with a nice bottle of wine waiting in your room. Choose from Mer Soleil Silver, Party Girl Rose', Chateau Fontaine, Merry Edwards Blanc or any of the selections on our bar menu.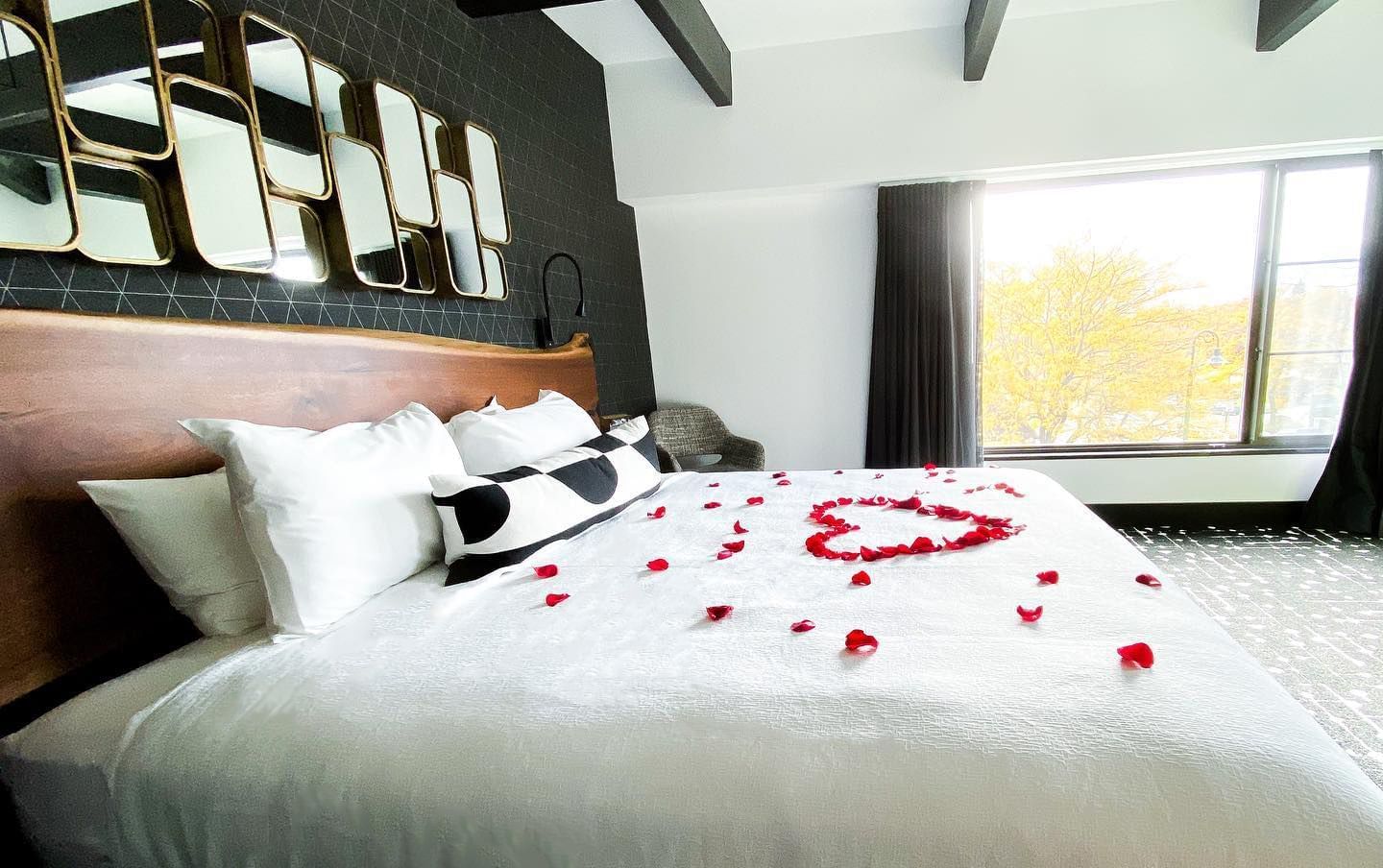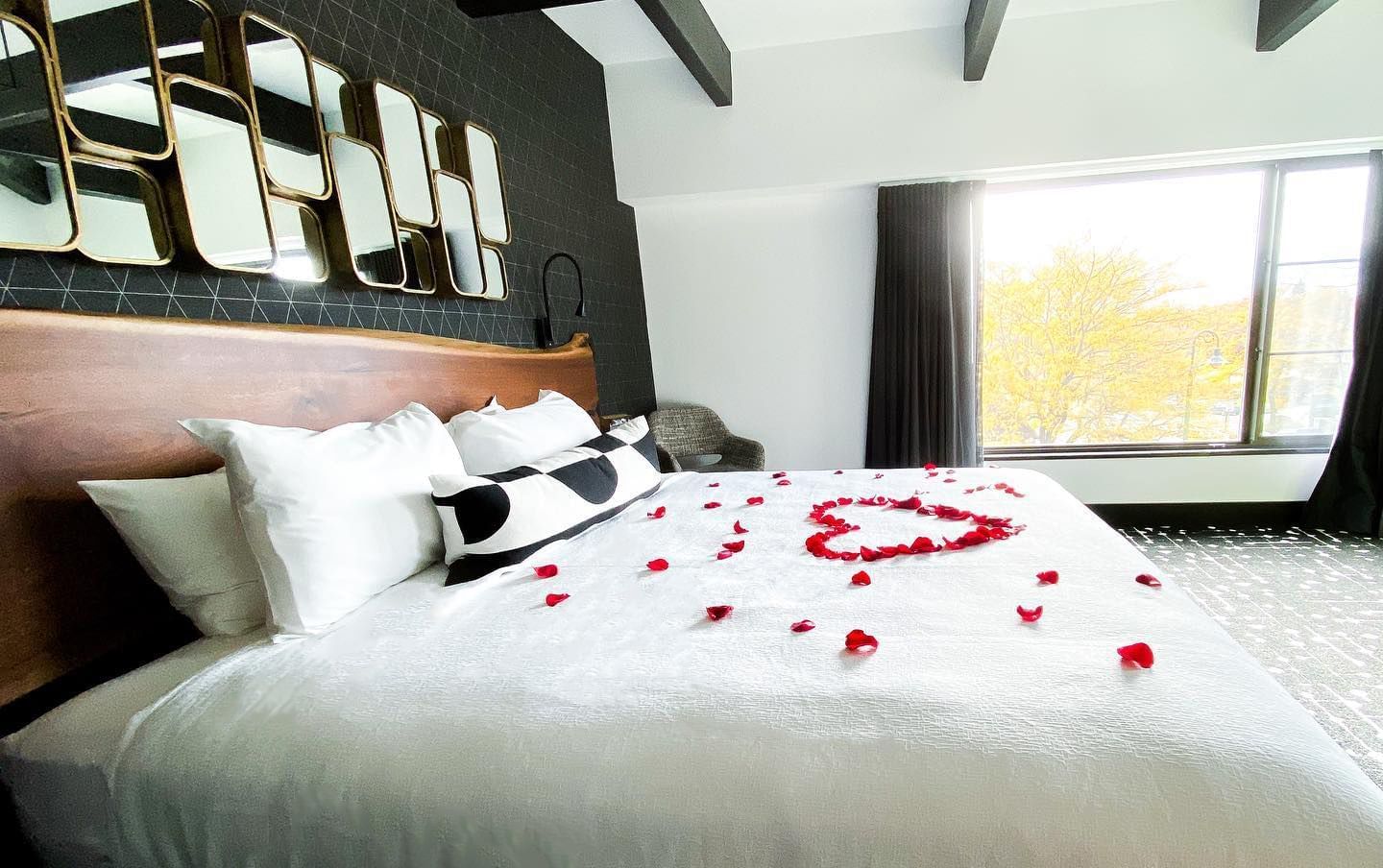 Rose Petal Turndown
It doesn't just exist in the movies. Let us set the tone for your stay by adding a rose petal turndown service to your room prior to your arrival.